Affiliate Terms & Conditions
What is the Affiliates Program?

Earn money without actually having to sell anything! You don't even need a website! Earning money is so easy with our Affiliates Program. You can promote the SymaToyStore products on your website, blog, social media, or other online platforms to receive a commission on any sale you refer successfully.


How does the Affiliate Program work?

1. Please register Affiliate here and login your Affiliate account.
2. In every product detail page, you will see the button as below photo. Click the button, you will get Your Tracking Link about the product. Share the link on your website, blog, social media, or other online platforms, when someone buy products via the link, you will be awarded cash.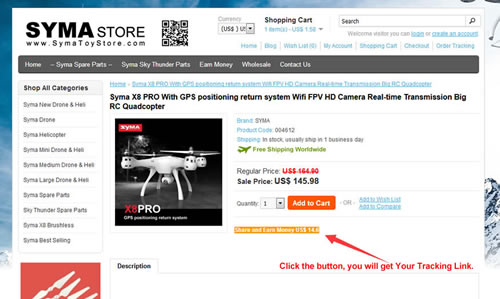 As an affiliate, you can promote the SymaToyStore website and products by posting an affiliate URL on other websites. You will receive a commission on each order the customer you referred places of clicking on your link. You will be awarded cash (paid with PayPal, Cheque or Bank Transfer).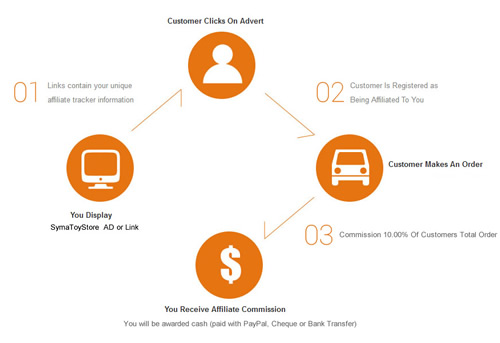 How is the commission calculated?

The Commission is 10.00% of the total orders value placed by the customers you referred. The more you sell, the more commission you will receive.


Can I create an affiliate website, social media page or blog?

You can create a website, blog or social media channel as part of your affiliate strategy. However, the visual identity of your channel can not be similar to the one SymaToyStore's official channels.